In March, our students participated in the international festival Festum in Murcia, Spain, where they presented their No problem, No Biggie performance. The festival is organized by our partner school Escuela Superior de Arte Dramático de Murcia-ESAD Murcia.
We are very happy not only, that our students could perform for an international audience once again after the long Covid-19 break, but that they have brought home two awards!
Martin Mihál won the Best Actor award and the whole No problem, No Biggie production received the Special Jury award. Since our students could not be present at the final ceremony in Murcia, the director of ESAD Murcia Sonia Murcia brought the awards to the Czech Republic and last week, our students finally received them.
Congratulations!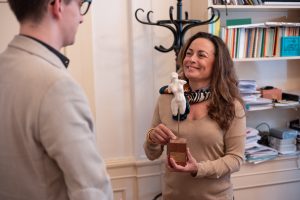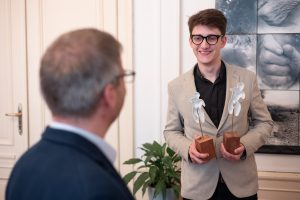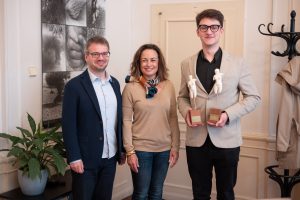 Photo: Jan Šmach